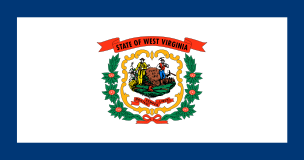 West Virginia's Election Dates
Promoting Democracy Through Education
www.mytimetovote.com
Recent and Upcoming Election Dates And Deadlines
This page contains dates and deadlines information on elections occurring in West Virginia.
Election dates and deadlines vary by locality. Please be advised that these dates are updated regularly but are subject to scheduling changes at the local level.
Please contact your local election office for more detailed information about the laws concerning election dates,poll hours,poll locations, voter id requirements,absentee voting, voter registration, name or address changes that would apply in your case.
2018 Election Dates & Deadlines
2018 November 6 General Election -- Date: November 6,2018
Good To Know
Note
Laws, rules, and procedures in State and local elections may differ depending on the type of election.
General Elections
General elections have the most offices and issues on the ballot and usually generate more interest and higher turnout than any other elections. Most offices on the general election ballot are partisan.
Primary and Caucus
Primary elections are one means by which a political party nominates candidates for the next general election. The main difference between a caucus and a primary is that a caucus involves face-to-face interaction between voters, where voters can try to persuade one another to vote for (or against) a certain candidate.
Municipal Elections
In municipal elections, registered voters elect members of their local government, such as mayors, council people, township supervisors and district judges.
School Elections
School elections are held to elect school board members and community college directors
Special Elections
A special election is held when someone who is already in office can no longer serve and must be replaced. All registered voters in the district can vote in a special election.
When Is The Next Primary Election?
Primary elections and Caucuses are one means by which a political party nominates candidates for the next general election.
West Virginia QuickLinks